Cappy Jackson has been a professional photographer for more than four decades. She is best known for award-winning equestrian photography. In recent years Cappy has photographed for the international fashion industry and the NFL®. She has specialized in wedding photography for more than 30 years.
Her training is in photojournalism—how to cover an event from start to finish in an unobtrusive, but professional manner. She has worked in numerous and varied environments, enabling her to capture the character and flavor of any situation in which she is involved.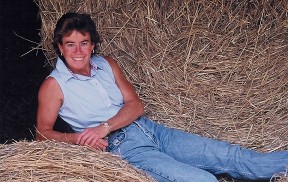 She started her professional career in photography at age 14.

Her work is on Web sites all over the Internet.

She photographed for ABC Sports™, the United States Olympic Committee, Pfizer™, Encyclopedia Britannica™, Prime Media™, Barry Bricken™, Budweiser™, USA Today™, Vanity Fair™, Baltimore Magazine™, the Baltimore Sun™, GQ™, The New York Times™, and Mid-Atlantic Country™.

Her work regularly appears in the pages of Western Horseman™, Horse & Rider Magazine™, Practical Horseman™, Maryland Life Magazine™, Smith Bros./Dover Saddlery™ and NFL Insider™.

Cappy has won AQHA Photo of the Year and the Photo of the Year from US Equestrian, Inc. as well as various other awards over the years.